As the crisp, cool autumn breeze ushers in a season of cozy evenings by the fireplace and the promise of winter's charm, we're delighted to unveil the Fall/Winter 2023 edition of Beautiful Design Made Simple. In this issue, we embark on a journey through the world of interior design, sharing the secrets to crafting warm and inviting living spaces that embrace the magic of the colder months.
5 Tips to Create Ambient Lighting in Your Living Room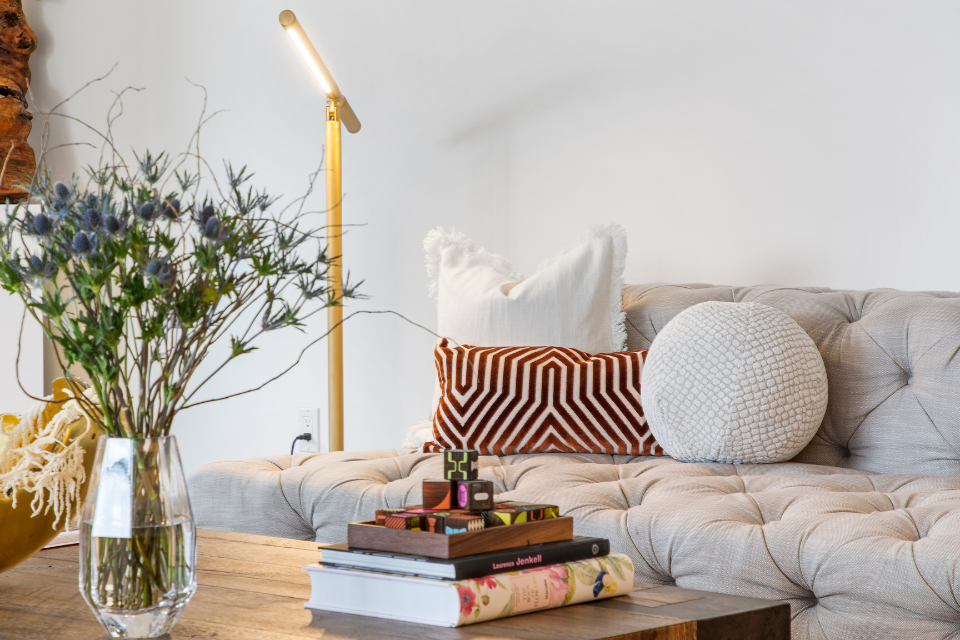 Design by MARGARITA BRAVO Photography by TAHVORY BUNTING
Elevate your living space into a realm of serene ambiance with our expert guidance on crafting the perfect lighting. Uncover the hidden wisdom behind flawless lighting in our first feature, where we dive into the realms of task lighting, accent lighting, and the all-important ambient lighting. Gain valuable insights on the easiest way to infuse your living room with the cozy and soft radiance of warm-hued lights, accentuating focal points, and harnessing the grace of natural light to your advantage.
The Height of Luxury: Design Inspiration to Elevate Your Bedroom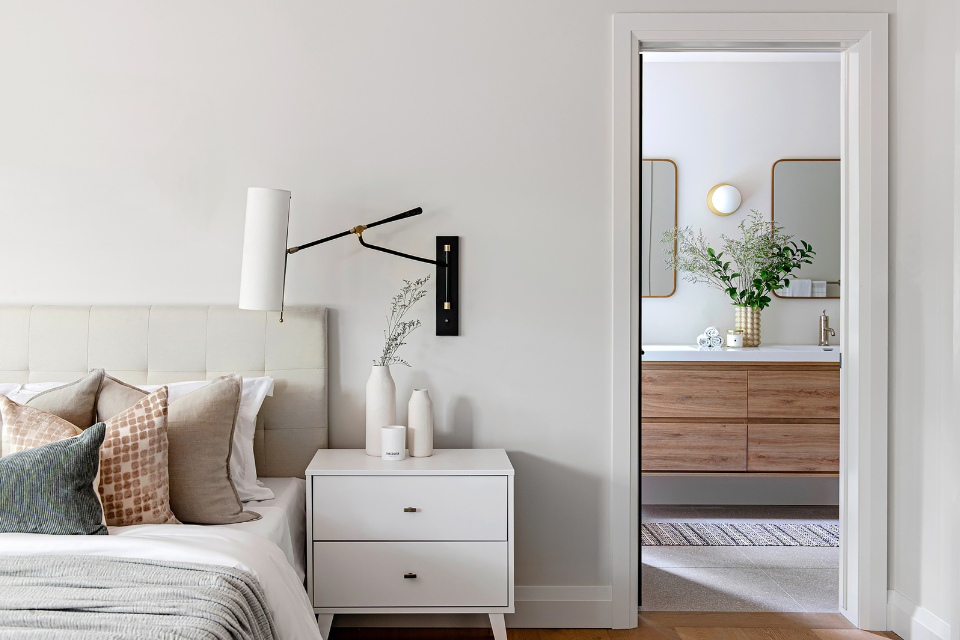 Design by LISA KOOISTRA Photography by MIKE CHAJECKI
Dive into the world of luxury as we discuss the art of crafting an extraordinary bedroom experience. We've curated six distinct designer bedroom styles that will ignite your imagination to create your own private bedroom retreat. Whether you crave the allure of a vintage boutique hotel, the sparkle of glamour, the embrace of cozy comfort, or the tranquility of a serene space, we've got you covered.
Q&A with Lisa Kooista on Creating a Cozy Home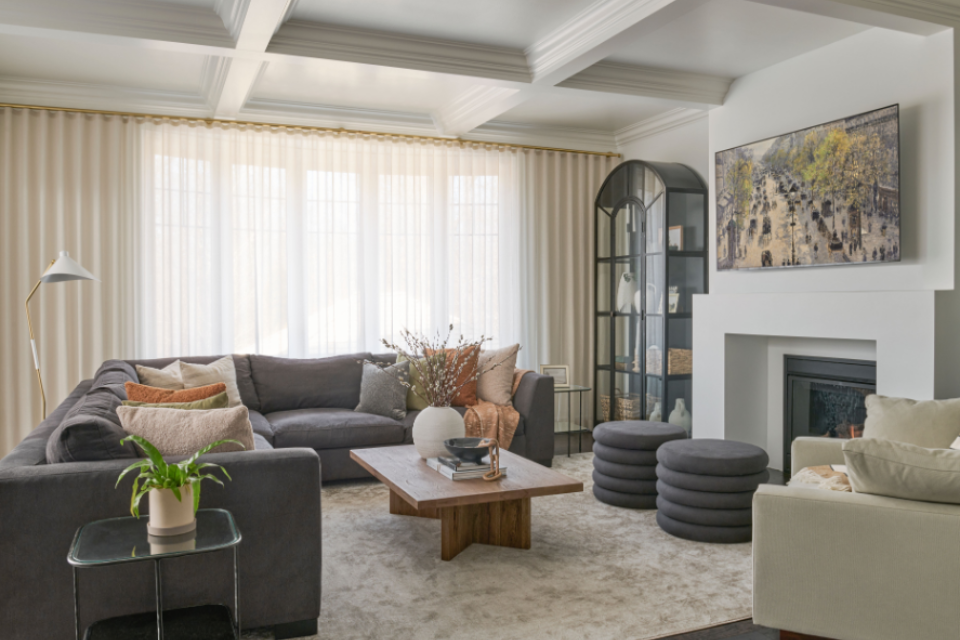 Design by LISA KOOISTRA Photography by STEPHANI BUCHMAN
Next up, we sit down for an insightful Q&A with Lisa Kooistra, a talented Canadian designer known for crafting exceptional, well-curated interiors. In this exclusive interview, we take a sneak peek behind the scenes of her recent endeavor—the Syndendham project. Here, she expertly weaves warm neutrals, layers various fabrics and textures, and creates a consistent harmony of colors and patterns to create the perfect snug and inviting home.
Styles We Love
Explore three captivating interior design styles this season in our newest edition of Styles We Love, inspired by enduring elegance and sophistication. The Return to Noir, Earth Tones, and Old Money trends are each destined to infuse your home with an air of refinement and a touch of old-world charm.
Embracing the Magic of Winter with White Carpets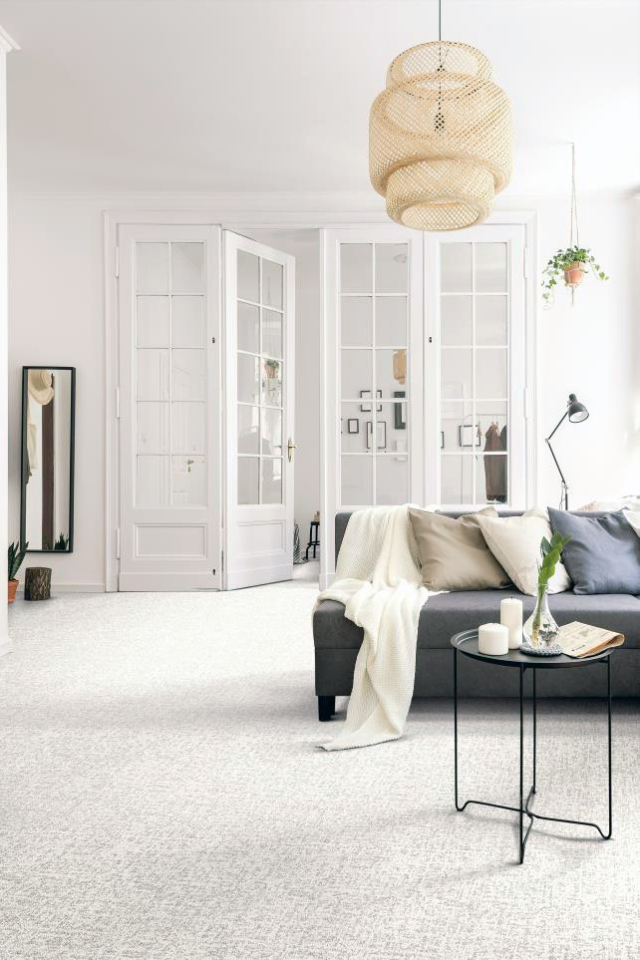 White Patterned Carpet
Step into a winter wonderland as we explore the enchanting world of white carpets in this article on warming up with soft surfaces. Discover how these pristine white carpets can transform your home as we show you how to brighten up spaces, elevate style, and indulge in the luxurious comfort that white carpets bring to your home. Join us in embracing the season's enchantment with snow, one soft step at a time.
What's Your 2024 Style Trend?
Curious about your 2024 style trend? Our interactive quiz is here to help you uncover ideas for the perfect trend that resonates with your unique personality. Explore the hottest upcoming styles as we break down the aesthetics that define the year ahead.
Drama by Design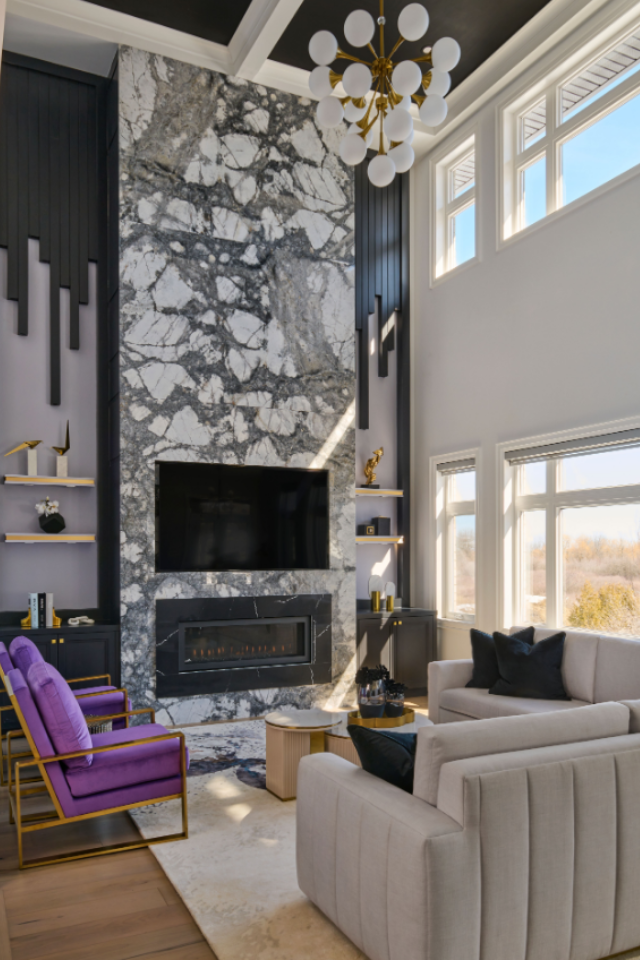 Design by DIANA ROSE Photography by STEPHANI BUCHMAN
Delve into Drama by Design with expert designer Diana Rose as she unveils the allure of moody drama trends. Discover how a touch of drama can transform your living spaces, allowing you to break free from the notion of a purely functional home. Rose shares her insights on designing feature walls that make a statement, employing the power of color, wallpaper, and textile touch to achieve this moody drama trend.
3 Ways to Warm Up Your Home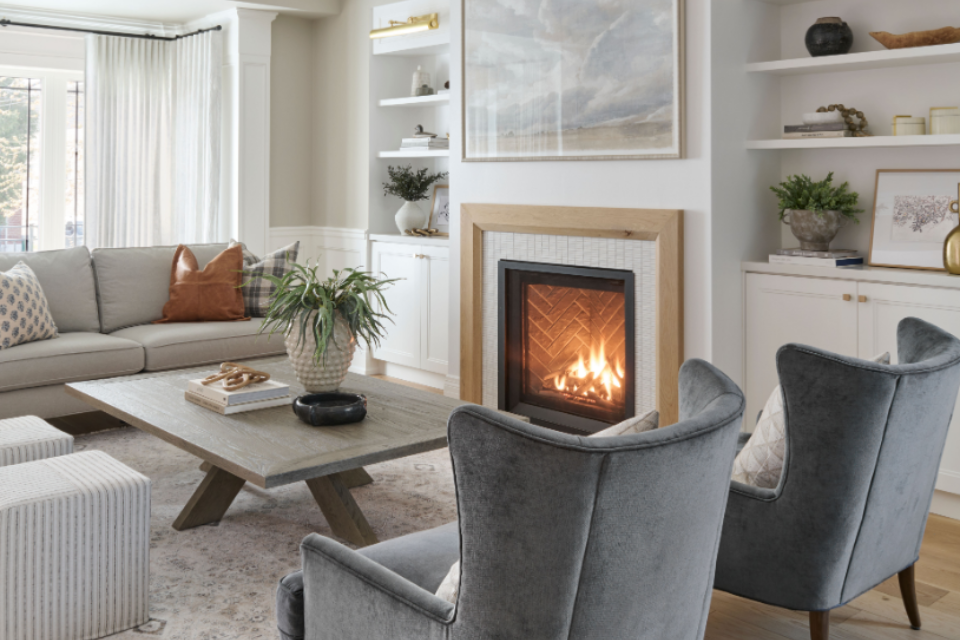 Design by AMANDA SHIELDS INTERIORS Photography by STEPHANI BUCHMAN
Get ready to infuse your living space with a year-round embrace of coziness and comfort. Amanda Shields shares expert tips on the magic of warm color palettes, crafting inviting ambient lighting, and adding those charming details that transform your house into a true home. Say hello to warmth, comfort, and style as you embark on this journey to make your space an everlasting sanctuary.
Where Cozy Elegance Meets a Modern Home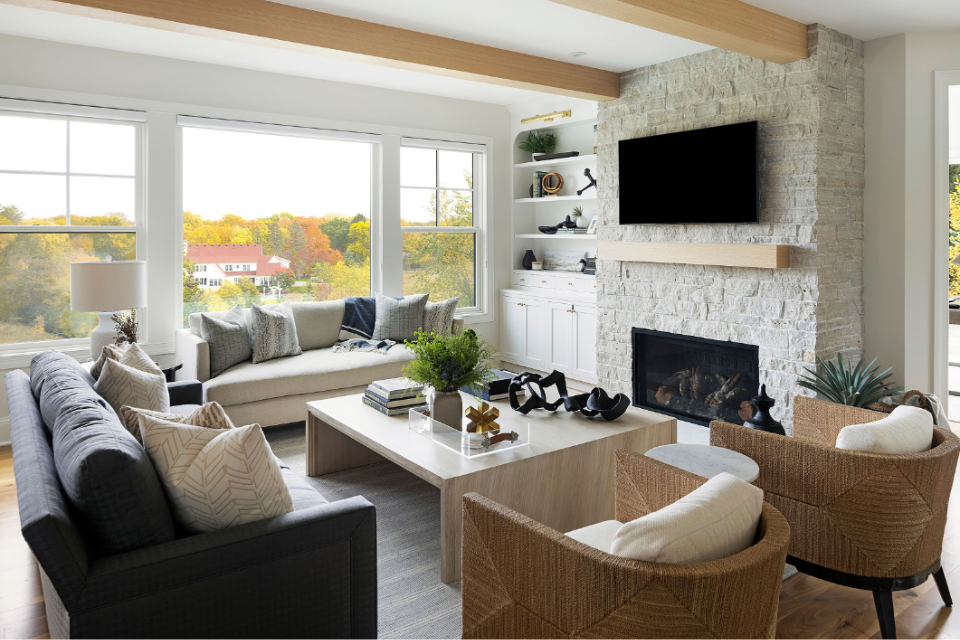 Design by MARTHA O'HARA INTERIORS Photography by SPACE CRAFTING PHOTOGRAPHY
Explore a modern home with cozy elegance from Martha O'Hara Interiors, where classic furniture shapes, natural wood elements, and contemporary lines unite to create a harmonious balance of timeless sophistication, energy, and comfort. Discover the secrets to infusing modern allure into your home's architecture as we showcase a design that seamlessly blends classic, cozy, and contemporary styles.
Read the full versions of these articles from flooring experts and top designers in the Fall/Winter issue of the design magazine here. Plus, get more inspiration and read past issues of our design magazines when you explore our Carpet One blog.